EMWWH CONFERENCE
Health Inequalities
24th September 2022, Saturday
Mercure Hotel, Llanedeyrn, Cardiff, CF23 9XF
About
Health and health care inequalities are often examined through the lens of race and ethnicity, but they occur across a broad range of dimensions.

For example, disparities occur across socioeconomic status, age, geography, language, gender, disability status, citizenship status and sexual identity and orientation.

The conference will address inequalities in different areas of health and its systems.
Speakers
Baroness llora Finlay

Baroness Ilora Finlay is Consultant in Palliative Medicine at Velindre Hospital, Professor of Palliative Medicine at Cardiff University School of Medicine. Her contribution to care of the dying in Wales and globally has been immense. She chairs the Medical and Dental Academic Advisory Board for Wales; she developed pan-Wales Integrated Care Priorities, and she introduced routine evaluation of patients' experience of palliative care services which influenced introduction of seven-day services.

Professor Kamila Hawthorne

Professor Kamila Hawthorne has been a GP in South Wales for 24 years. She is an academic medical educator, Head of the Graduate Entry Medicine Programme at Swansea University. She is also a past Vice Chair (Professional Development) at the RCGP, a Nationally Elected Member of RCGP Council and on the RCGP Ethics Committee, an MRCGP Examiner and a Bevan Commissioner.

Professor Ronan Lyons

Professor Ronan Lyons is Professor of Public Health at Swansea University, Honorary Consultant with Public Health Wales NHS Trust and Adjunct Professor at Monash University, Australia.

He has nearly 40 years experience in medicine, public health and data science. His research interests are in the use of routine data to support observational and interventional research for many different clinical and public health issues. He has held senior leadership posts in diverse UKRI funded centres over the years. He currently leads the HDRUK Wales and Northern Ireland site and is Associate Director for the MRC's Dementias Research Platform.

Dr Heather Payne

Dr Heather Payne is a Consultant Paediatrician and, Senior Medical Officer Welsh Government. She has a special interest in fostering, adoption and child protection.

Mrs Nadia Hikary-Bhal

Mrs Nadia Hikary-Bhal has been a Consultant Obstetrician and Gynaecologist at the Royal Glamorgan Hospital since 2014. Mrs Hikary-Bhal received her medical degree from Baghdad University in Iraq graduating in 1996. She completed her specialist training in Obstetrics and Gynaecology in South Wales, United Kingdom, and was awarded Certificate of Completion of Training in 2012.

Professor Sue Tranka

Professor Sue Tranka was appointed as the Chief Nursing Officer for Wales and Nurse Director of NHS Wales in the summer of 2021. She was formerly the Deputy Chief Nursing Officer for Patient Safety and Innovation at NHS England and Improvement from January 2020. .

She has 29 years of varied experience in nursing and has spent the last 22 years working in the National Health Service. She trained as a midwife, registered general nurse, mental health nurse and community nurse. Her passion for patient safety and quality improvement culminated in her establishing and leading a Critical Care Outreach team in a North London hospital.

Professor Zaheer Yousef

Professor Zaheer Yousef is the clinical lead for heart failure, cardiomyopathies, and heart failure devices (biventricular pacemakers and defibrillators) at the University Hospital of Wales.

He has implanted over 1,000 heart failure devices and am a European Society of Cardiology proctor for these procedures. He leads an active research group and serves as the UK Chief investigator of several International clinical trials. He was also appointed as a National Institute of Social Care and Health Research (NISCHR) fellow in 2011.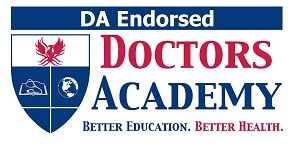 Quick Information
Places are currently available.
Date
24th September 2022, Saturday

Venue
Google Maps
Mercure Hotel, Llanedeyrn, Cardiff, CF23 9XF
Time
15:15 - 18:30 hours
Event Fee
Free
Delegates need to pay £15.00 if they wish to attend the evening dinner.
Closing Date
Places will be offered on a first-come-first-served basis and therefore we are unable to provide a precise closing date.
No of Places
100
Dress code
Professional/Semi-formal
Downloads and Links