Advanced Trauma Life Support
7th,8th and 9th March 2018
Walsall Healthcare Education Academy, Manor Hospital, Walsall WS2 9PS
Learning Outcomes
Upon completion of the course, participants will be able to:
Demonstrate the concepts and principles of the primary and secondary patient assessments.
Establish management priorities in a trauma situation.
Initiate primary and secondary management necessary within the golden hour for the emergency management of acute life threatening conditions.
In a given simulated clinical and surgical skills practicum, demonstrate a range of skills, which are often required in the initial assessment and treatment of patients with multiple injuries
Aimed at
FY2, CT1-2, ST1-2, SAS Grades and suitably trained advanced practitioners.

FY1 are not eligible to attend this course
Course Programme
ATLS® teaches a safe reliable method for immediate management of the injured trauma patient. ATLS® is a multidisciplinary course enabling a standardised language of trauma care across the specialties.

The ATLS® course covers a range of procedures and topics including:
Initial assessment and management
Airway and ventilatory management
Abdominal and pelvic shock
Thoracic trauma
Trauma – head, spine, musculoskeletal
Spinal Immobilisation
Secondary survey, head to toe exam, patient transfer
Spinal assessment/x-rays
Primary survey x-rays
Cricothyroidotomy/chest decompression/pericardiocentesis
Application of pelvic binder

This is a highly-interactive course combining lectures, discussions, interactive tutorials, skills teaching and simulated patient management scenarios (moulage).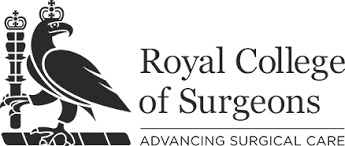 Quick Information
Places are currently available.
Dates
7th,8th and 9th March 2018


Venue
Google Maps
Walsall Healthcare Education Academy, Manor Hospital, Walsall WS2 9PS
Course Fee
&pound 625.00
Closing Date
Places will be offered on a first-come-first-served basis and therefore we are unable to provide a precise closing date.
Dress code
Professional/Semi-formal
Downloads and Links