Cardiff-Tata Medical Center FRCR 2B Oncology Course
6th - 10th May 2019
Tata Medical Center, New Town, Kolkata, India
About
Taught by faculty from the Velindre Cancer Centre in Cardiff, United Kingdom, this intensive five-day course intends to assist those who are preparing for the FRCR 2B examination. It will also prove beneficial to practicing Clinical/Radiation Oncologists who wish to refine their current knowledge and skills.

The course will comprise of:
Practice viva stations
Practice clinical stations
Lectures on tumour-specific management
Information on bedside skills
Various breakout sessions (e.g. radical and palliative RT planning; chemotherapy; and discussions of other management strategies)
Mock examinations
Dedicated sessions on systemic therapies, including immunotherapies
Dedicated skin stations with practical demonstration of treatment using equipment from the UK
Dedicated sessions on communication skills and presentation skills
Learning Objectives
To allow delegates to familiarise themselves with the format of the FRCR 2B exam.
To encourage delegates to develop techniques that will assist them in approaching the clinical and viva cases in the exam.
To enable delegates to refine their knowledge according to the latest evidence-based protocolised treatment algorithms.
Target Audience
Candidates preparing for the FRCR Part 2B examination; Practicing Radiation/Clinical Oncologists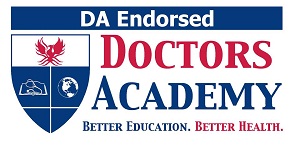 Quick Information
Places are currently available.
Date
6th - 10th May 2019

Venue
Google Maps
Tata Medical Center, New Town, Kolkata, India
Course Fee
INR 30,000.00 (approx. &pound 340.00 GBP)
Closing Date
Places will be offered on a first-come-first-served basis and therefore we are unable to provide a precise closing date.
No of Places
20
Dress code
Professional/Semi-formal
Downloads and Links