Making Healthcare Available to All: Experiences from a Cardiologist
8th June 2019
Lecture Theatre 3, Upper Ground Floor, University Hospital of Wales, Cardiff
About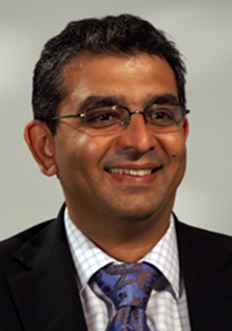 The session is led by Professor Zaheer Yousef BSc MBBS MD FESC FRCP, who is the Clinical Lead for Heart Failure, Cardiomyopathies, and Heart Failure Devices (biventricular pacemakers and defibrillators) at the University Hospital of Wales.

Professor Yousef is accredited in Adult Cardiology and General Medicine. He was appointed as an NHS Consultant in 2005 and gained a British Heart Foundation Grant in 1997 – 2000. He was awarded Young Investigator of the Year (London) in 1999.

Following on from his first medical qualification in 1992 at Guy's Hospital, London, Professor Yousef has developed special clinical interests in heart failure, cardiomyopathies, biventricular pacemaker implantation (resynchronisation pacemakers for heart failure), implantation of internal defibrillators, and general clinical cardiology.

Professor Yousef has implanted over 1,000 heart failure devices and is a European Society of Cardiology proctor for these procedures. He currently leads an active research group and serves as the UK Chief Investigator of several international clinical trials. He was also appointed as a National Institute of Social Care and Health Research (NISCHR) fellow in 2011.

To date, Professor Yousef has published more than 50 high impact medical papers and contributed to several chapters in medical textbooks.

He is currently approved by the Football Association for cardiac screening of elite athletes.
Quick Information
Places are currently available.
Date
8th June 2019

Venue
Google Maps
Lecture Theatre 3, Upper Ground Floor, University Hospital of Wales, Cardiff, CF14 4XN
Time
1600 – 1800 hours
Event Fee
Free
Closing Date
Places will be offered on a first-come-first-served basis and therefore we are unable to provide a precise closing date.
No of Places
100
Dress code
Professional/Semi-formal
Downloads and Links