The Many Faces of Type 2 Diabetes
12th October 2019
Lecture Theatre 3, Upper Ground Floor, University Hospital of Wales, Cardiff
About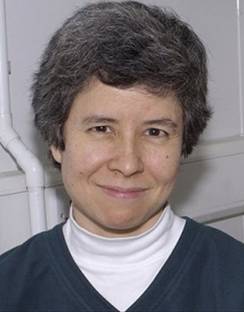 The EMWWH scheme is a new innovation that has been established to empower and support all professional ethnic minority women in healthcare in Wales. The aim is to promote professional development by supporting educational events and facilitating mentorship, career advice, counselling, leadership, management, skills, teaching, and research.

"The Many Faces of Type 2 Diabetes" event will be led by Professor F. Susan Wong BSc MBBS Ph DFRCP FHEA, who is a Clinical Professor of Experimental Diabetes and Metabolism in the Division of Infection and Immunity at Cardiff University. Professor Wong is also an Honorary Consultant Physician in Diabetes for Cardiff and Vale Health Board.

Professor Wong has many years of research experience working on the aetiology and pathogenesis of type 1 diabetes. Her research encompasses T cell and B cell immunology, regulatory T cells, and innate immunity – including NK cells and innate immune receptors. More recently, Professor Wong's research has focused on the role of the gut microbiome in type 1 diabetes.

As a member of the Type 1 Diabetes Consortium, Professor Wong has also been involved in translational work in the development of immunotherapy for type 1 diabetes and in early phase 1 clinical trials.

Professor Wong has been awarded the Mary Jane Kugel Award for Juvenile Diabetes in both 2007 and 2010, as well as the Career Development Award for Juvenile Diabetes in 1996- 2000.

This is a free healthcare lecture; all members of the public are welcome to attend. Free parking is available, and refreshments will be provided.
Quick Information
Places are currently available.
Date
12th October 2019

Venue
Google Maps
Lecture Theatre 3, Upper Ground Floor, University Hospital of Wales, Cardiff, CF14 4XN
Time
1500 – 1700 hours
Event Fee
Free
Closing Date
Places will be offered on a first-come-first-served basis and therefore we are unable to provide a precise closing date.
No of Places
100
Dress code
Professional/Semi-formal
Downloads and Links