Doctors Academy Preparation Sessions for UCAT
25th July 2022 (1000-1200 hours)
Five Virtual Sessions Held via Zoom

About
These five interactive sessions will provide focused information on how to approach each section of the University Clinical Aptitude Test (UCAT). Each session is dedicated to a different component of the UCAT and will discuss a number of questions in order to highlight how to answer each type of question, how to answer within the stipulated time, and how to avoid common pitfalls. The sessions will also help the attendee to develop his or her own strategies to answer the various questions that appear in the test.

Attendees will receive complimentary access to the Doctors Academy online UCAT resource until the date of their test. The resource consists of hundreds of practice questions.

It is envisaged that, with adequate structured and focused revision by the attendee until the test, these sessions will enable him or her to aim for a score between 675 and 750 in the Verbal Reasoning, Decision Making, Quantitative Reasoning and Abstract Reasoning sections (for a cumulative score of 2700 to 3000), and Band 1 in the Situational Judgement component.
Topics Covered:
Quantitative Reasoning: Monday 25th July 2022 (1000-1200 hours)
Situational Judgement: Wednesday 27th July 2022 (1000-1200 hours)
Verbal Reasoning: Friday 29th July 2022 (1000-1200 hours)
Abstract Reasoning: Tuesday 2nd August 2022 (1000-1200 hours)
Decision Making: Thursday 4th August 2022 (1000-1200 hours)
Eligibility Criteria:
The applicant should have obtained a minimum of 9 GCSEs, which includes at least 6 GCSEs at 'A*/A/9/8' grade and 3 GCSEs at 'A/B/7/6' grade.
The applicant should currently be studying a minimum of 3 A-Level subjects, which includes Chemistry, either Biology, Physics or Mathematics, and one of any other subject.
The applicant is preparing to enter medical school in 2023.
The applicant should be more than 16 years of age on the day of the course.
Other Resources: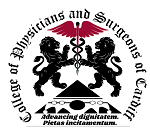 Quick Information
Places are currently available.
Dates
25th July 2022 (1000-1200 hours)
27th July 2022 (1000-1200 hours)
29th July 2022 (1000-1200 hours)
2nd August 2022 (1000-1200 hours)
4th August 2022 (1000-1200 hours)

Venue
Google Maps
Five Virtual Sessions Held via Zoom
Course Fee
All Five Sessions: £70.00 (includes access to Doctors Academy Online UCAT Resource)
Individual Session: £15.00
Closing Date
Places will be offered on a first-come-first-served basis and therefore we are unable to provide a precise closing date.
No of Places
30
Dress code
Professional/Semi-formal
Downloads and Links
launch