Core Surgical Interview Preparation Course
4th January 2020
Luckes Entrance, Royal London Hospital, Whitechapel, E1 1BB
About
This one-day, intensive course is aimed at Foundation Year and Non-Training Grade Doctors (at Foundation Year/Core Training level) who are applying to the Core Surgical Training Programme Interviews. It intends to guide attendees through the interview process, as well as provide invaluable knowledge and tips. The high faculty-to-candidate ratio and the focus on personalised feedback allow the course to be of great benefit to the attendees.

The day will consist of a series of lectures, mock interviews, and workshops. The workshops will offer attendees an insight into presenting a strong portfolio and enhancing management skills. There will also be a number of clinical stations and a feedback session.

Feedback from previous attendees suggests that this course is highly beneficial, with the majority of candidates attaining their first Priority Job following interview.
Course Convenors
Mr Zain Sohail
Ms Shumaila Hasan
Aimed at
Foundation Trainees, Non-Training Grade Doctors (FY/CT level)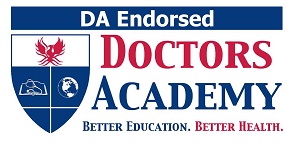 Quick Information
4th January 2020 - Fully-subscribed.
Date
4th January 2020

Venue
Google Maps
Luckes Entrance, Royal London Hospital, Whitechapel, E1 1BB
Course Fee
&pound55.00
Closing Date
Registration will close when all places are taken up and we are therefore unable to provide a precise closing date.
No of Places
15
Dress code
Professional/Semi-formal
Downloads and Links